Main content starts here, tab to start navigating
GAMES
We love games. Our featured game is Duckpin Bowling. Additionally, we have redemption games and vintage arcade games provided by Flip Side Retro Arcade. Our mezzanine area is the perfect place to play a board game while you hang out.
Duckpin Bowling
The game is scored just like 10-pin bowling but with a smaller 3lb ball and no special shoes required. Just come in with whatever you may have on and start rolling.
Each game is $5 a game per person or you can choose to play on a lane for $40 per hour.
There are some restrictions. We cannot reserve lanes on Friday/Saturday. No more than 2 games or 1 hour on Friday/Saturday after 7 p.m.
If you want to play more, you are welcome to put your name back on the waiting list and enjoy all the other hospitality Pins & Friends has to offer.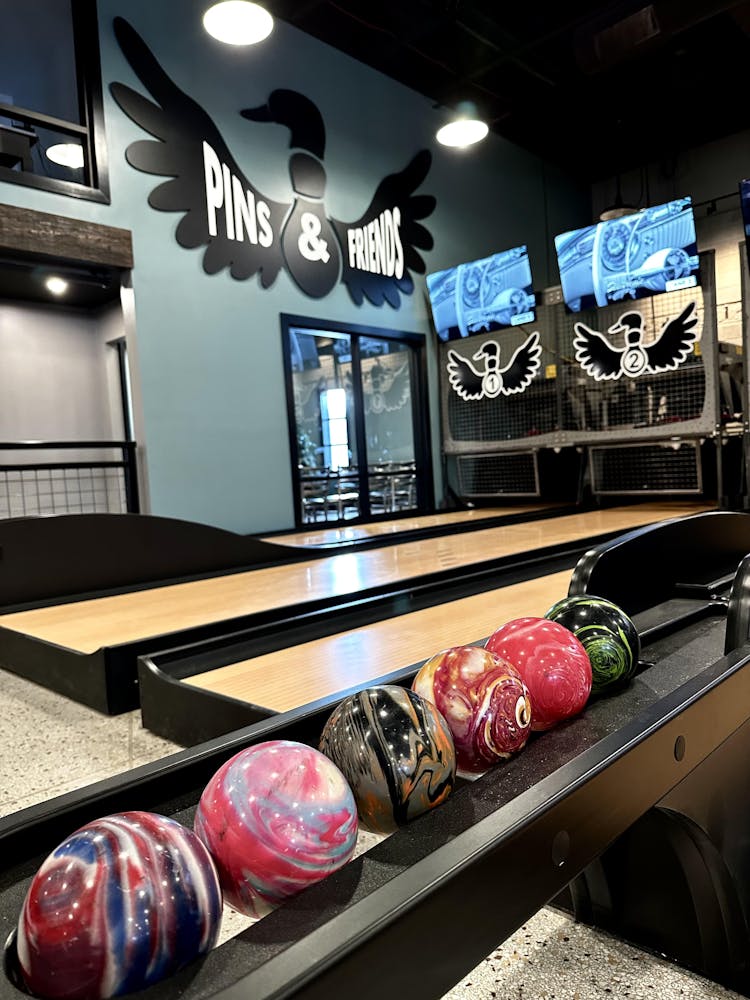 Redemption Games
Speaking of other offers. Check out our redemption games. These fun games use a game card that adds up all your ticket winnings so you can redeem at the Prizella vending machine.
Cash or card can be used to load up these game cards with credits.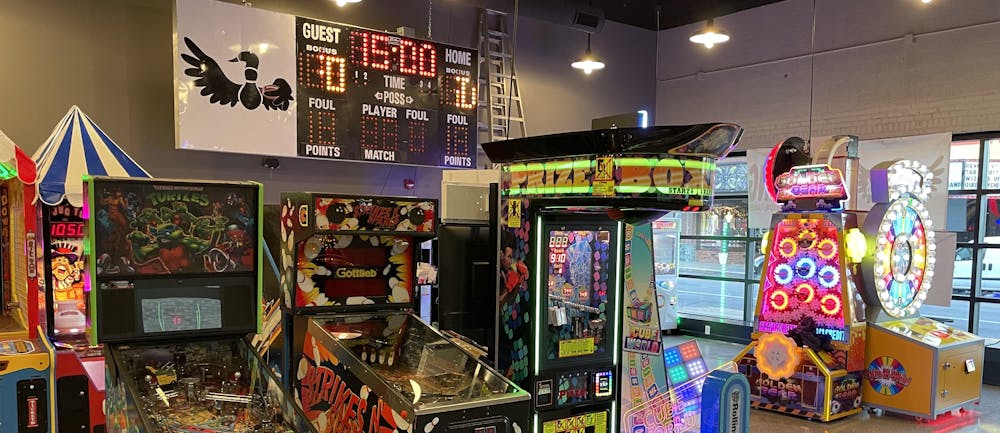 Vintage Games
It is so awesome to say that our other offer is vintage arcade and pinball machines provided by our friends at Flip Side Retro Arcade.
You can visit their website at flipsidearcade.com to check out their other location and games. Harken back to the days of coin operated arcade games and pinball machines. These vintage games still take your quarters so we have a change machine to get you playing on these rare, vintage machines.